The Subtle Knife by Philip Pullman
My rating: 5 of 5 stars⭐ ⭐ ⭐ ⭐ ⭐
View all my Goodreads reviews
Buy Online : Flipkart, Amazon
Clearly I was misinformed. Or I chose to judge the book by its predecessor.
Do you feel otherwise? Let me know here:
I was so wrong. If you read my review on the first book of the series, The Golden Compass, you'd find me cribbing about the tiny details that were missing in the book.
Gosh, I didn't know I'd find the answers to most of them here, in the second installment.
I picked this book up, only for filling in the answers. But I found much more than just answers. A bigger plot, a bigger concept, a bigger enemy and a bigger war.
This is what I felt while I was reading that book!
So, for the gist – Lyra is joined by young Will in a third world, a world other than the two worlds each of them hails from. There are multiple worlds stitched together, existing in parallel, where time and space mean nothing. Lyra and Will have their own destinies to fulfill. They wander back and forth between the worlds and discover people of power, things of power.
This novel is basically a fast-paced thriller, that takes you on a ride across multiple worlds. Excellent, Excellent story telling by Philip Pullman. The author has given a novel that is intriguing, yet non-confusing. You will feel like you are moving along with the characters in the novel.
Just like the worlds, there are a lot of layers in the narrative as well. A lot of questions from The Golden Compass that are answered here. A lot of characters tie back. Lyra and her loyal friends from one world, also continue their friendship in another world. It's all very confusing when I say it, but trust me, this novel is incredibly powerful and entertaining. [I finished it in one day]
All the characters are emotion-stirring; Will stirs your inner strength, Lyra stirs your inner innocence; Mrs.Coulter stirs your hatred. All of them are just perfectly sculpted. Not only the human characters, but also the scary Specters, which are ghast-like things that suck out your life and soul (much like dementors. But wait, which book came out first? The subtle knife or The Prisoner of Azkaban? ) The Specters managed to make me fear the darkness in my own room. Now that was creepy.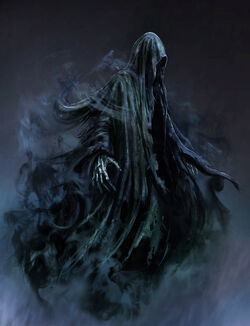 Note: The Subtle Knife was released in 1997 and The Prisoner of Azkaban was released in 1999.
There is a slight allusion to the biblical story with Eve, Satan, and the forbidden fruit – this tiny detail makes the story even more interesting, creating the maximum impact at that point in the story.
This is a must-read for all the fiction lovers and is definitely a collectible.
His dark materials – The Golden Compass, The Subtle knife, and The Amber spyglass.

Are they truly on Lyra's side, the good side, or is it all an illusion? Is Lyra burdened by them to fulfill a destiny that she has no idea about?
Like this post?